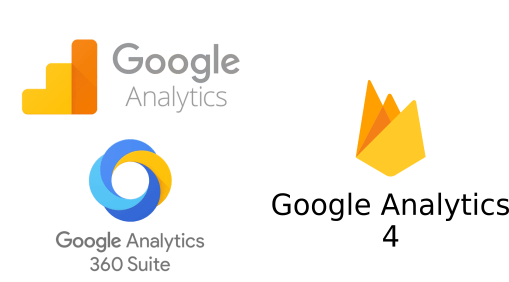 Google Analytics 4 vs Google Analytics 360 – How to save 5000 $ monthly
Google Analytics is the most popular analytical tool in e-commerce worldwide. For more advanced clients Google created an upgraded version of Google Analytics 360 (old name Google Analytics Premium). It costs ~5000 $ / monthly. How does it compare to free** Google Analytics 4? Let's find out!
Google Analytics 360 – additionals to standard GA
The most important improvements over standard Google Analytics are:
Hit* limit increased (standard GA has 10 000 000 / month, with GA360 it depends on your threshold)
RawData access (via SQL in BigQuery) (!)
Possibility to download unsampled reports from Google Analytics panel
Google Analytics 4
GA4 is a new approach from Google regarding page/app analytics. It was previously called "App + Web" property or Google Analytics for Firebase. Here I would like to focus on www page measurement only.
GA4 vs GA360
With GA4 you will get almost all advantages over GA360. Let's check it:
There is no hit limit.
All data in RawData tables! This means that you can create any report (based on SQL) with unsampled data!
There is no way to download unsampled reports. However, you can create such report in BigQuery.
I do not see any aspect of Google Analytics 360 which you are not able to get from Google Analytics 4. Of course, it is not certain if Google will keep it this way.
Advantages
As GA4 is a new solution. Google is going to focus its work on it rather than GA. GA4 has a couple of advantages:
There is no hit limit per session/user. In GA / GA360 there is a limit of 500 hits* in session, all additional hits are not processed (a transaction for example).
Lots of users use AdBlock and other tools which blocks Google Analytics tag from firing, this is not the case for GA4. GA4 is still quite a new tool. That is why with GA4 you are going to measure more traffic coming to your site.
Drawbacks
With GA4 you are able to measure data as in Google Analytics. The most important drawbacks regarding GA4 are probably:
Requires you to learn the brand new interface
GA4 panel is much less advanced compared to Google Analytics
In my opinion, the only way to use GA4 (and use it in a much more advanced way compared to GA360 panel!) is BigQuery with its raw data reports.
Technical implementation of GA4
From my experience, I would say that without Google Tag Manager (or another tag management solution) you won't have proper tag implementation on your site. If your page already has GTM and Google Analytics implemented via it, then implementation of GA4 should not be a problem. The most important aspects are:
creating the main variable which will have all user / session dimension in its settings
copying all events/pageviews which are already created for Google Analytics and make them with GA4
Implementation of Enhanced E-commerce measurement for GA4 (it's great that GA4 has that function now!)
Turning on the automatic measurement of scrolls, YouTube videos on your site etc. (GA4 settings)
Still, I would not delete Google Analytics tags as both systems can coexist.
For whom Google Analytics 4 is not the best solution
I would argue that if you are an e-commerce company, and using GA/GA360 it is time to start implementing GA4. If your company already has advanced reporting based on GA it will take time to move the reporting to GA4. However, this is probably the future 😉
Summary
If your company already uses Google Analytics 360 it is time to make a "copy" implementation of Google Analytics 4 and start learning this new tool. It's probable, that you will find out that GA360 is no longer necessary.
If you have standard GA it is no brainer to implement (in coexistence) Google Analytics 4.
If you need help regarding GA4 implementation please contact me at rkozlowski@dronsom.com
*Hit is any separate data send to analytical system. So each pageview, event is a hit. So if you are tracking a scroll (on depth 25% ; 50% ; 75% ; 95%) and user visits one page and scrolls till the thery bottom there will be 5 hits:
pageview
scroll to 25%/50%/75%/95%
**You are going to pay for data stored in Google Cloud. Cost depends on the amount of data collected. However event if your page has hundreds of thousands of sessions monthly, you should not pay more than 100$ a month for data storage. Additionaly you are going to be charged for data processing.